Homeowners Association
The Bluff City Inc. Homeowners Association is managed by an elected Board of Directors who serve as volunteers. The day-to-day business is conducted by a management company hired by the Board of Directors.

The current members of the Board of Directors are: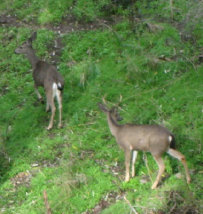 | | |
| --- | --- |
| President | Steve Lee |
| Vice President | |
| Secretary | Heidi Foster |
| Treasurer | Greg Edwards |
| Member-at-Large | |
The Board of Directors meets monthly on the third Tuesday of the month at 6:30 pm in the Clubhouse. Meeting dates and/or times may be changed with advance notice of at least 72 hours.
The annual membership meeting is held on the fourth Tuesday of October unless the Board changes the date. Members must be notified at least 72 hours in advance of any change in the date.